"Confessions Of
The 20-Minute Software
Programmer...
"...Or How I Laughed Off $15,000.00 Bids On Elance, Quickly Created My Own Software Without Writing One Line Of Code, And Sold 32 Copies For $864.00 In One Week!"
If you're interested in making extra cash in the software business like me, lock the door, unplug the phone and read this message before this new found opportunity disappears forever.

Re: Making $,$$$.$$ Selling Software
From: Thomas Belknap
Answer me this... Who's the richest man in the world?
If you can answer that, then you'll IMMEDIATELY understand what I discuss in the rest of this letter. So here's the answer...
It changes as stock prices change, but Bill Gates is always a contender for the richest man in the world.
Ready for another one?
Bill Gates has a connection to another man, Lawrence Ellison. Ever heard of him? Can you guess the connection?
Lawrence Ellison is the 4th richest man in the United States. He started the Oracle Corporation that specializes in software for managing databases.
See the connection now? Arguably...
...4 out of the 5 Richest Men In The United States Got There By Selling Software.
Think about it. Software is extremely profitable for many reasons. Just some of them are...
* Once the software is written, it costs almost NOTHING to reproduce and sell over and over again.
* Since technology is constantly improving, selling UPGRADES to past customers is to be expected. Natural backend products!
* Any market, any niche has a use for software.
So why aren't more people making millions (or billions) creating software?
I think I have the reason.
In the past you may have thought in order to create software you either had to be:
(a) sitting on a ton of cash ready to be spent on a team of programmers, or...
(b) an amazing programmer yourself.
The good news? Neither of those are true.
ANYONE can create their own custom software. You don't have to invest a ton of money and you don't have to know how program a line of code.
You know what that means...
Yes! You Can Demand Your Share
Of The Software Goldmine...
I'm going to share exactly how you can quickly and easily create your own software in a minute, but first let me tell you about myself.
My name is Thomas Belknap and I CAN program software. I can code line by line, staring into a white computer screen for hours on end.
I love it, but I understand why most people could NEVER learn to program software.
For one it's like learning a new language: complicated! And two, you've got to be a serious analytical type. And that just doesn't fit everyone!
My programming career has taught me a LOT about what types of software sell.
In fact, in my past 11 years of contracting for fortune 500 companies as well as government agencies worldwide, I've discovered most people are looking for software programs to organize information and help make sound decisions.
So that's what I've been concentrating on lately: creating software for all types of markets and niches to help them organize information and make decisions.
And it's very profitable.
The best thing about it is, I can write the software for Market A... then with just a few tweaks and a new name, it's ready for Market B!
Because there are SO many markets out there, I've been letting others tweak my software and come up with their own custom programs in 20 minutes flat.
It really is amazing to see non-programmers create new software so fast!
Since I know that it's so easy to create the kind of software we're making, I decided to put a bid up on RentACoder to see how much programmers would charge to make the same type of software.
Oh man! I couldn't believe it...
I Fell Out Of My Chair Laughing When
The RentACoder Programmer Quoted Me $15,000.00!
Serious! Apparently 20 minutes work with my software creator is worth $15,000.00!
OK, that was just the highest bid. Most were for less, but they were still amazing. Take a look...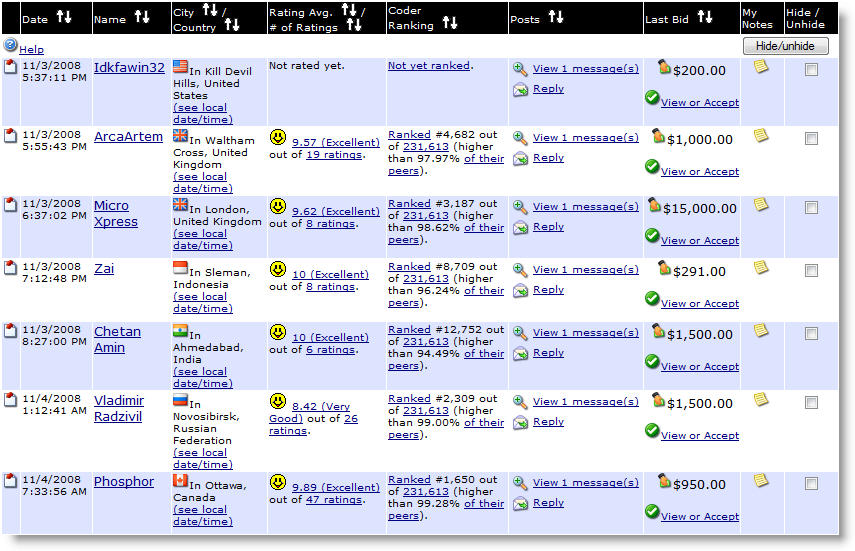 Click the image to enlarge
By taking off the biggest and smallest bid, the average price was $1048.20 to make the software you can create in 20 minutes!
See for yourself.
How To Create Your First Software Application In 20 Minutes Or Less...
(Without Writing A Single Line Of Code.)
Most programmers go to school for years to learn how to write code in several different programming languages. It's an extremely time consuming effort.
So how have I made it easy for anyone, with NO programming experience, to create their own software?
Simple. I created software that makes it "point-and-click" easy to construct other software programs based off the code I wrote and assembled for you.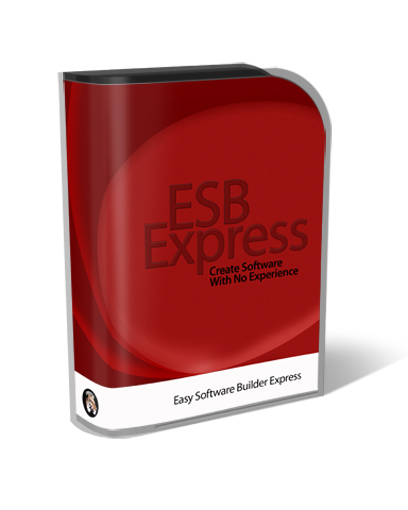 If you can point and click, then ESB Express can help you quickly produce top-selling niche software programs.
ESB Express is designed to be really simple to use. If you can point, click and type (even if it's just pecking), then you have what it takes to create software and sell it for a profit.
TigerSoftware Builder is by far the best investment I have made for my online business.

EAlthough I have absolutely no knowledge of programming, I can now create sophisticated software programs quickly and easily. In fact, many programs can be created in a couple of hours, saving an absolute fortune in programmers' fees. And I can do this at home, on my own PC, with nothing more than the software builder, the user manual and my own imagination - and of course, the forum, where I can exchange ideas with other users, as well as ask questions.

In additon, Thomas provides excellent support – always answering emails or forum questions really quickly. And he is also constantly updating the software, which enables us to create really innovative programs. Where possible, he adds new features which have been requested by users.

There is a bit of a learning curve, but compared to spending years at college, studying how to write programs, it's a breeze (especially when you consider how much a college course would cost!).

I have already created several free programs, one of which I have used to build my list. I simply uploaded free software to software download sites – TSB allows you to insert an opt -in form inside the program – and this continues to build my list on autopilot.

I have just completed my first commercial software application and am really excited about the opportunities for future projects. I plan to create at least one program a month and the great thing is, that is a very reasonable target with TSB.

Waller Jamison
www.coolercareers.com
You Are MOMENTS Away From Creating In-Demand Software Applications For Almost ANY Market Or Niche...
There are literally thousands of software programs that are ready to be created... and ready to be SOLD... for huge profits.
Every market and every niche has it's own unique needs, and you'll NEVER run out of ideas. Here are just some examples.
Weight Loss (Software to track progress: sell for $19)

Sales Data

Birthday (What happened in history on your birthday: sell for $20)

Coin Collection (Keep inventory of your collection: sell for $30)

Car Maintentance (Remind users to get their oil changed, tires rotated and more: sell for $47)

Video Collection (Catalog and store videos for viewing: $25)

Landscaping (Calculate the costs of your next outdoor project: sell for $27)

Medical History

Product Sales

Shoe Inventory

Grocery Budget (Organize your monthly grocery budget: sell for $19)

Contact Manager Relations

... and more.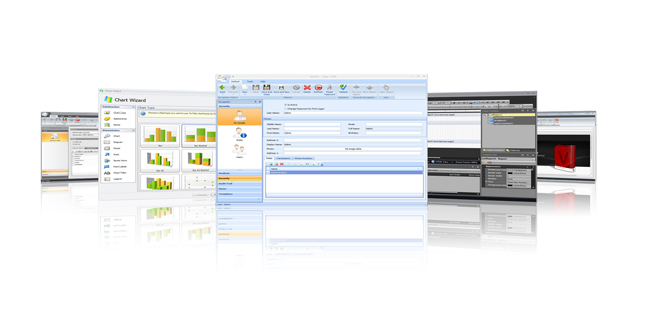 Actual Screenshots From Software Created With TSB
These are some of the projects that created the Easy Software Builder process that you have a chance to get today.
Tiger EContent Manager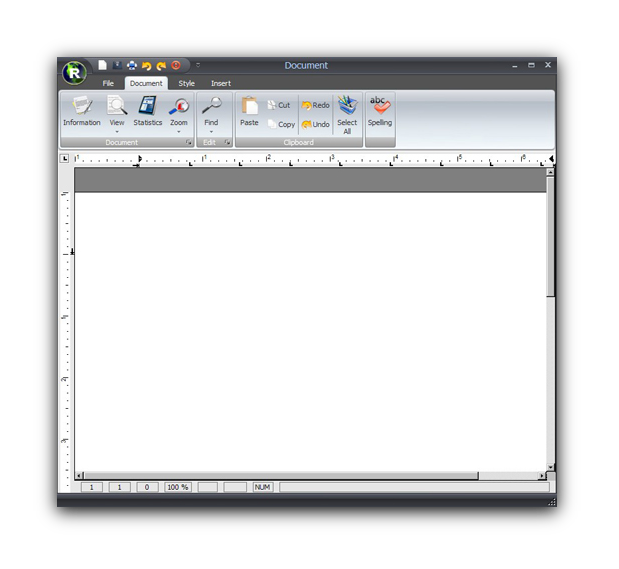 This is one of the first projects that taught me how in demand these types of software programs really are.

I made approximately $3,074 with this one software product before selling rights to an internet marketer.

It would take me one day to recreate in Easy Software Builder.

The crazy thing is I still get people emailing me to see if they can purchase this program.
Tiger Real Estate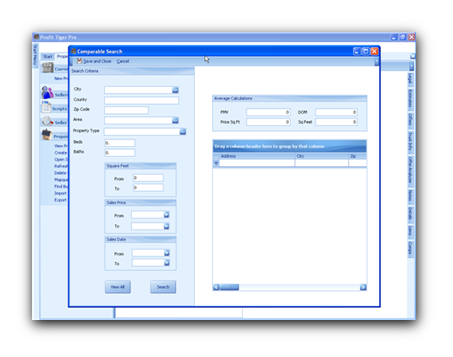 This was the major project I was working on which lead to creating Easy Software Builder.

I could recreate this same program within a day or two using our new software development system.
I made a total of $22,494 from selling this software online.
I don't sell this product any longer.
Tiger Project Manager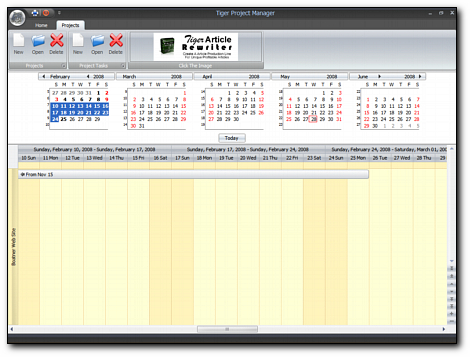 This was a small project I created for myself and ended up selling a few copies on one forum.
I never marketed this product outside of one forum.

The total sales was $257 over the course of a few months and it only took me one day to create.
I don't sell this product any longer.
Tiger Easy Photo Edit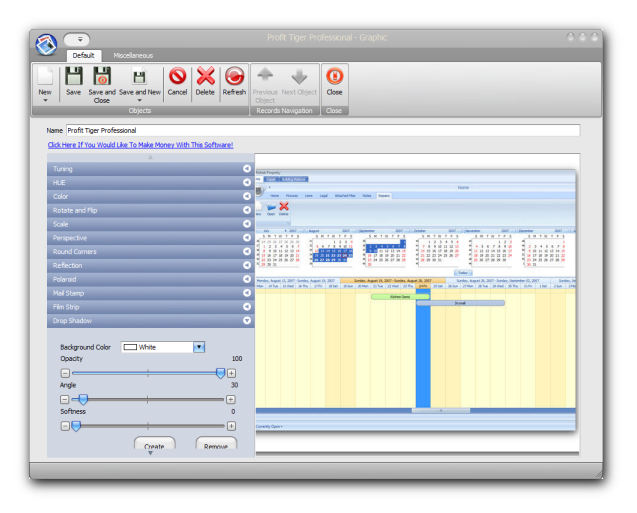 Took me 15 minutes to create using Easy Software Builder.
I only sold this particular product on one forum.

I made a total of $778 from only 15 minutes of work.
You Have To Realize Something About These Sales!
Now, some of these numbers don't look very big but you have to realize a few things here.

I didn't understand how to marketing online!

I am astonished that I made any money let alone the amounts I did.

With the Easy Software Builder system, I am able to create more and more programs very quickly.

You can literally have hundreds, of software programs, each making you cash like that, every year.
And the great thing is, every time you sell or distribute your software, you'll be advertising your brand name, your websites, and your products!
Yes, you can...
Completely Customize Your New Software To Promote Your Brand...
ESB Builder allows you to create software that looks like it was created by you and no one else. Your name, business name, websites and additional products can all appear prominently throughout!
For example, you can...
Add clickable banners of products, services, websites or more....

Display websites directly in the software that will allow you to show any website when the user opens the software.

Change the look and feel of the software with one click.

Pick from the many editors that you can use to really give your software a professional look.

Add even more value by offering cds with your software on it.

Allow your customers to rebrand your software.
Imagine distributing your own software line of products... and all the extra profits that will follow...
Just COUNT The Ways Software Will Increase Your Income...
Increase the value of your other product offerings by adding software as a bonus... this will be unique software, that you created, and the only place to get it will be through you.


Build up joint venture relationships by offering them free software... better yet... put banners on the software, not just your banners but also allow the joint venture prospect to put their banners as well... give it to him for free and watch your profits soar!

Charge other marketers for banner space on your software products... this can also work with your new joint ventures.

Increase your profits by offering private label rights... your customers can use the free Tiger Software Brander and customize your software with it... allowing you to profit in more ways from the same product.

Drive more traffic to your websites by including the website right in the software itself... which will be seen everytime they open the software!

Create custom software for other marketers and charge them a a decent price knowing you will be spending less than 30 minutes creating the final product.

Make recurring monthly cash by offering a rebrandable software product to your list every month... much better than brandable reports or ebooks!

Show CPA ads within the software itself and go after huge markets by giving the software away for free... cashing in on the great CPA promos.

Show Adsense right into the software itself... making this a passive marketing tool.
See What People Are Saying About Me And Easy Software Express Builder!
I asked Thomas Belknap to develop some software that I could sell to freelance writers. I was a little apprehensive, because I've worked with programmers before and often end up spending hours and hours trying to keep them on target and focused on usability.

When Thomas Belknap took my project, it was like he was reading my mind. The usability and the sleek design were perfect from the start. He was professional and courteous throughout the entire process, carefully making the changes and working out any minor bugs as I requested.

Thomas Belknap over-delivered on EVERY ASPECT!

Because of the amount of time I saved in development, I should be able see an ROI on this project within a few weeks. Thomas used common sense to fill in the blanks when my requests weren't specific enough…and he ended up delivering a product that does twice as much as I originally envisioned. This software is going to SELL, I'm going to make MONEY, and I'll definitely be coming back to Thomas for EVERY SINGLE update!

Unlike many programmers and developers, Thomas understands the marketing concepts that go into launching a product. This is an invaluable quality to any marketer. I don't think I'll be using anyone else for software development after this. I can't afford to. He's on my contact list for good now!


Eric Engel
Cleves, Ohio
http://mymanuscripts.com
First, I have 12 years of web development and 16 years software experience. This gives me a great insight on user centric interfaces and interactions. Thomas' software builds very user friendly interfaces that are easy for your customer to navigate and creates an enjoyable experience for them as well.

Second, the program is powerful. I have used everything under the sun to build database driven applications and I can attest that outside of visual basic or like products, this is as powerful of a development environment you can get without having to learn major programming skills. Some of the other development software packages I have used are decent but do not build the most intuitive end user packages. Some look great but are too simplified. This software does both well and with the additions of the reporting and search/view screens that Thomas is working on including, the end product will be just as powerful as most high priced commercial applications.

Last, Thomas has been receptive to any ideas thrown at him (he is probably tired of hearing from me!) and has a long history with many warriors as a person that stands behind his product. I can tell you that my experience with other software development programs has been just the opposite. In one case the company just closed shop without even a whisper to its customers. We were left with a development software that couldnt even withstand the next Windows upgrade - and had no one to support the issue.

Bottom line, this software as-is can build great programs, and with his additional work will build outstanding programs.

A program that I wrote years ago sold for $129. I sold tons of copies to businesses including Hertz and a few other household names. My sales were through the roof with this one product. Thomas' software could easily recreate that same software that I sold over 60K with. The kicker? With this software (and the upcoming modifications) I could create it in a day. Development time when I did it was over 4 weeks to just get a test model (not even production!)

GET IT NOW! The price is set to go up when the final version is released, as a Warrior you are given an incredible opportunity to get in on the ground floor of what will be a highly sought after product (and not just in the Warrior community - this will blow up in the non-marketer community!)

Dominic Willett
For anyone reading this who may be sitting on the fence trying to decide if you should buy this product or not just let me say this...

1) Thomas Belknap is truly one of the most talented programmers I have ever seen and I should know. I am the Manager of Software Development for a software company and I have been a computer programmer for over 25 years. I have seen a lot of talented programmers and Thomas is without a doubt in my top 5. Rest assured that you are getting an AMAZINGLY POWERFUL program here. This is NOT some lame script generator or generic application creator like the "Make Your Own Software" product which is nothing but a text replacement tool. Thomas's Tiger Software Builder (TSB) is as good as some of the higher end software builder products that would cost you in excess of $1000 to purchase and the software that TSB creates is world class AND IT'S VIRAL!!

2) Thomas Belknap supports his products 100%. I can personally vouch for this as he has provided me with support for other products in a timely and professional manner. He over delivers like no other marketer I have ever worked with. So you can buy TSB knowing that you'll have Thomas's support today and in the future.

3) I have been fortunate to own a product that Thomas created that does a lot of what TSB does and I am truly impressed not only with the ease of use but with the generated software application too. Everything from the installation (yes TSB creates a very professional installation file for you), to the look and feel of the resulting product will amaze you (and, most importantly, your customers). Indeed the software applications that TSB creates can easily be sold and not just given away.

So the bottom line is this. BUY THIS PRODUCT! It will be the best $97 you'll spend this year. In fact I nominate TSB as THE internet marketing product of 2008. Especially at the price.

Run, do not walk, to the wso offer and see for yourself how powerful TSB is. I stake my reputation as one of the leading software developers in the Chicago metro area on the fact that this software does what Thomas says it will do and you'll be cranking out VALUABLE, USEFUL applications with TSB in minutes.

I could go on but you get the idea.

Thanks Thomas for providing the internet marketing community and us warriors with one of the most useful tools for our marketing arsenals in a long, long while.

Jeff Penchoff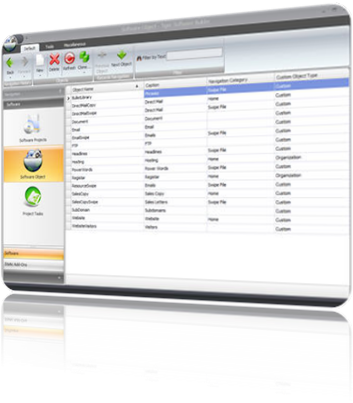 Sell 8 Copies Of Your Custom Software And Easy Software Builder Express Becomes FREE.
A RentACoder programmer thought my software could produce $15,000.00 worth of value in just 20 minutes. That's how valuable Tiger Software Builder Express is.
If I wanted to, I could sell the sole rights to the software to just one person for $20,000.00+ and just walk away.
But I don't want to do that. I want to get ESB Express be interested in my future products.
So I've made the price extremely affordable... and a price that you can easily make back once you start selling your own software products.
Let's do a little number crunching...
If you were to sell just 10 software products for $19.95 a piece that would give us $199.50.

I think we both know you could sell 10 copies of your new software if you really tried. So I thought about charging $200.00 for Tiger Software Builder Express.
But when you sell your first 10 copies of your new software, I want you to be able to celebrate with that money. So let's do this instead.
ESB Express will be just $149.99 today and you can enjoy the extra profits from your first few sales all to yourself.
That means if you sell just 8 copies of your custom software at $20, ESB Express becomes free to you.
One WEEK SALE for only $49... Ends Soon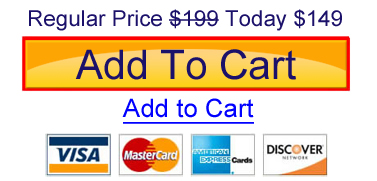 Windows 7 or higher
When you think about the fact that ESB Express can CREATE software to resell for $149 or more, then you realize what a great deal this is!
I want to also make something crystal clear. We do no offer refunds on activated software. This is the norm in the software industry and something we have implemented.
Unfortunately, there are far too many people in the Internet Marketing market that demands lots of support and free software. We would love to offer a refund policy but due to loss of revenue in support, we cannot.
I prefer losing sales then losing more time supporting people that had the intention of getting free software and support.
BONUS RESOURCE: The K.I.S.S. Community For Software Developers Will Answer Your Questions.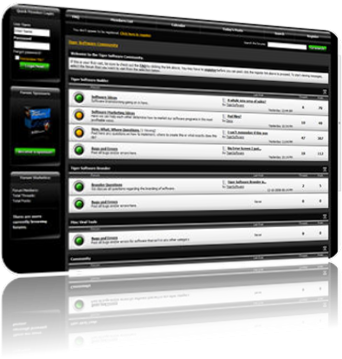 As of right now, we have a new community built to help each other generate software ideas for any niche!
I have to tell you we do have some people that are scared because they are not technical... as a community we are helping those people stop being afraid and getting them producing software faster than a gopher on ten cups caffee latte.
We are working with each other to find different ways of utilizing this new technology... leaving the herd to make more money.
We want everyone to enjoy success in their goals... which is easily accessible through this type of marketing and community.
Act Now Before This Offer Disappears
Currently the price is still $149 (Even though the guy at RentACoder thought it was worth tens of thousands).
So please act now by clicking the button below to get started.
There will be just a few questions to answer before you're ready to download ESB Express, and then just minutes before you're creating your own software.
Warning: We have already raised the price of this product once and will have no problems doing so again.
Click the link below now to get started.
On SALE for only $49... Ends Soon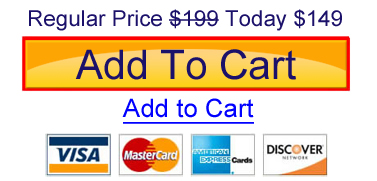 Windows 7 or higher
Best Wishes,
Thomas Belknap
P.S. This sale is only good for a couple of days and then you won't be able to get this product again. ESB Express will only be sold on a limited basis.